On this International Women's Rights Day, let's continue our exploration of inspiring women's entrepreneurial paths. In this second part, we interviewed two Senegalese women entrepreneurs: Sylvie Sagbo, who, after several international experiences, took over the Senegalese company founded by her mother, and Sokhna Ndiaye, involved in several associations and companies operating in the health sector.
Sylvie Sagbo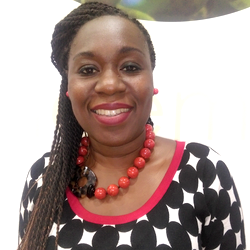 Since 2015, Sylvie Sagbo has been managing SENAR Les Délices de Lysa, a Senegalese SME that processes peanuts and cashews. Since 2015, Sylvie Sagbo has been managing SENAR Les Délices de Lysa, a Senegalese SME that processes peanuts and cashews. She holds a master's degree in finance and market management from the Ecole de Gestion de Paris, and worked for 18 years in market finance (asset management, portfolio management in banks, etc.). She then opened a restaurant of African cuisine in the Paris area. She finally returned to Dakar to join the company founded by my mother in 1982, at a time when she wanted to gradually withdraw from the company.
Why did you decide to become an entrepreneur?
I think I have always had this entrepreneurial spirit, and it shows through my career: when I was working as a self-employed consultant, when I started the African cuisine restaurant with my husband, and of course when I took over SENAR, the company founded by my mother. I grew up with this company, and I have always been involved in it, even though I was far away. So it was a logical step to take over the structure, and it was very motivating because I knew that we could make it a very successful company.
Have you experienced any difficulties because you are a woman?
It is possible that my funding application was refused in the past because I am a woman, but this has never been made clear to me. I have worked with two sales managers who have never accepted that I tell them what to do and I think this is was related to the fact I'm a woman.
How do you see yourself in ten years?
In ten years' time I see myself at the head of a large Senegalese African company, a leader in the distribution of cashews in Africa and throughout the world. I think we are on the right track because we produce high- quality and healthy products. Recently we created a created a spread called Cajoutella, which has nothing to envy to its distant neighbour (laughs)!  And I have many other ideas for my company!
An advice to (future) women entrepreneurs?
You have to fight. An entrepreneur must fight in any case, but a woman entrepreneur will have to fight twice as hard because as a woman she has to manage many things at the same. When you want to start a business, you shouldn't start just like that with an idea: you have to perfect your idea, conduct a market study, even a minimal one, to develop your business model. Why do I want to do it? Who am I targeting? What turnover do I hope to achieve? This thorough analysis is really necessary. Once it's done, you will have to run your business with your guts, to be truly passionate about it! There is no reason, in these conditions, that a woman could not succeed. But it takes a lot of courage. It's not a simple life, there are many ups and downs, especially in Africa. There are many women entrepreneurs today, and tomorrow there will be many more… New and inspiring role models will emerge!
Sokhna Diagne Ndiaye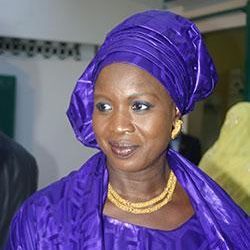 Who are you?
I am Sokhna Ndiaye, I own a pharmacy in Dakar and I'm the Chairman of the Board of Directors for the company Duopharm. Duopharm has partnered with Investisseurs & Partenaires between 2010 and 2017, and it went really well. I also chair the board of directors of the University of Health Sciences, which trains pharmacists, doctors and dentists in Senegal. I am also a member of several foundations: Vice-President of the Senegalese League against Cancer, President of the Graduates Commission of the Cheick Antia Diop University Foundation, representative in Senegal of the Monaco Humanitarian Collective where I represent the Monegasque Red Cross and the Association Rencontres Africaines. In parallel I have a few social activities in the education sector…
How do you manage to balance your personal life with this very busy professional life?
Very good question! I guess it's just a matter of organization. There are 25 employees in my pharmacy. It's no easy task to manage, but we put in place a well-organized system.  Everyone one of them has specific tasks and missions to attend to. As for Duopharm, I am deeply involved but I don't run the business myself, which allows me to have more time to dedicate myself to other social activities that are extremely important to me.
To be a woman, is that an asset or an obstacle in the professional environment?
Regarding my activities on social issues, notably my experience with the Senegalese League Against Cancer, I would say that being a woman gives a little more sensitivity. In Senegal, women play an important role. There have been significant advances.  Women in Senegal have practically taken over the social sector and I think that being a woman is an advantage in coordinating these activities and movements.
An advice to (future) women entrepreneurs?
Women should have more confidence in themselves and their capacities. In Africa, women could play a greater economic role, they are not second-zone citizens! I think it is up to women to keep fighting, to show that every time they are given a task, what they are able to do it and do it well. I think the results are visible on a global scale: every time a woman is entrusted with management in specific areas, the results, the performance are better than those of men. There is no reason to be afraid of being a woman. A woman must assert herself, fight, work and give more results than men.